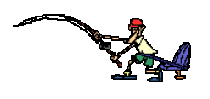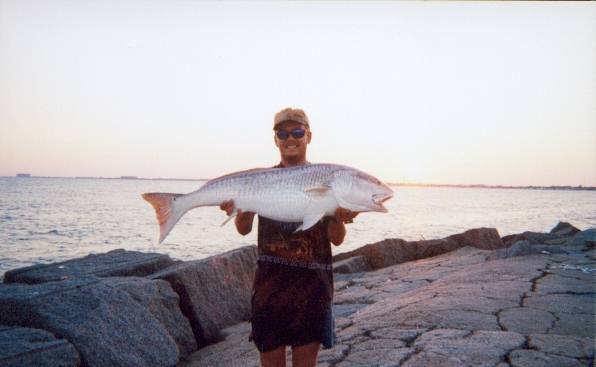 This weeks Top Angler Award goes to Emery Wolfe for catching
this 44 inch Redfish at the South Jetties using live pin perch while fishing with a friend. Also caught and released 10 oversized reds
with the largest at 46 inches.
Congratulations John!

Want to be famous for your catch too?
Provided we get enough pictures we'll select a new winner every week during
summer months and every two weeks during the winter months. If you don't see
your picture this week, check for it next weekend.
Send me your most impressive picture of you and your catch
(via E-mail) along with a brief description of how and where
you caught it.
The picture does not have to be from a recent
fishing trip.

Fish Lengths/Weights Flounder Tips
Homepage

Copyright © 1999 Texas Fishing Network. All rights reserved.